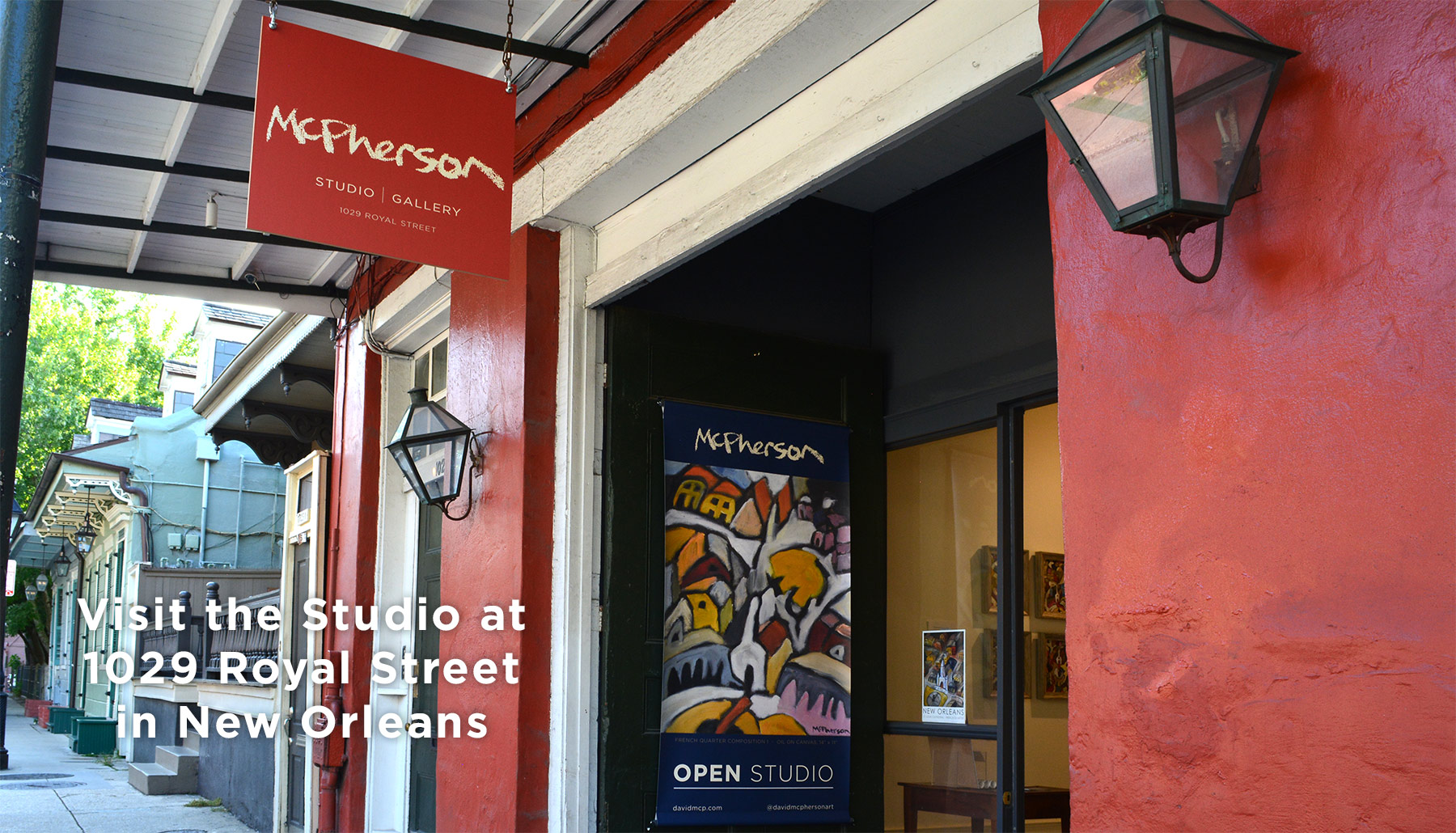 An Evening of Art on Royal Street
August 13th, 6-9 PM
Join us for Dirty Linen Night on Saturday, August 13th from 6-9 PM. Royal Street's annual art walk is one week after the Julia Street's White Linen Night. It's the first event in three years and all of the art studios and galleries will be open late. Learn more about Dirty Linen Night.
American Townhouse
Oil on Canvas, 2021
32″ x 40″
Also available is a signed and numbered limited edition of 100 prints at 16 inches by 20 inches.
Visit the gallery at 1029 Royal Street in the New Orleans French Quarter. Open Thursday through Sunday from 12-5 and by appointment. 
David McPherson is a native of New Orleans and graduate of Carnegie Mellon University. For more than thirty years he has worked in drawing, painting, sculpture and photography, exhibiting at art events and galleries in New Orleans and Los Angeles. He opened his studio and gallery on Royal Street in September, 2020.
Signed and numbered fine art prints are available for select works. Prints are produced on the highest quality archival paper in matte finish. See more in the Online Gallery.
Follow us on Facebook and Instagram @davidmcphersonart