Studio & Gallery Now Open on Royal Street
Visit us in our new location at 1029 Royal Street in between St. Philip and Ursulines. We are open Thursday through Saturday from 12-5 and by appointment. Note that we will be closed on Thanksgiving day.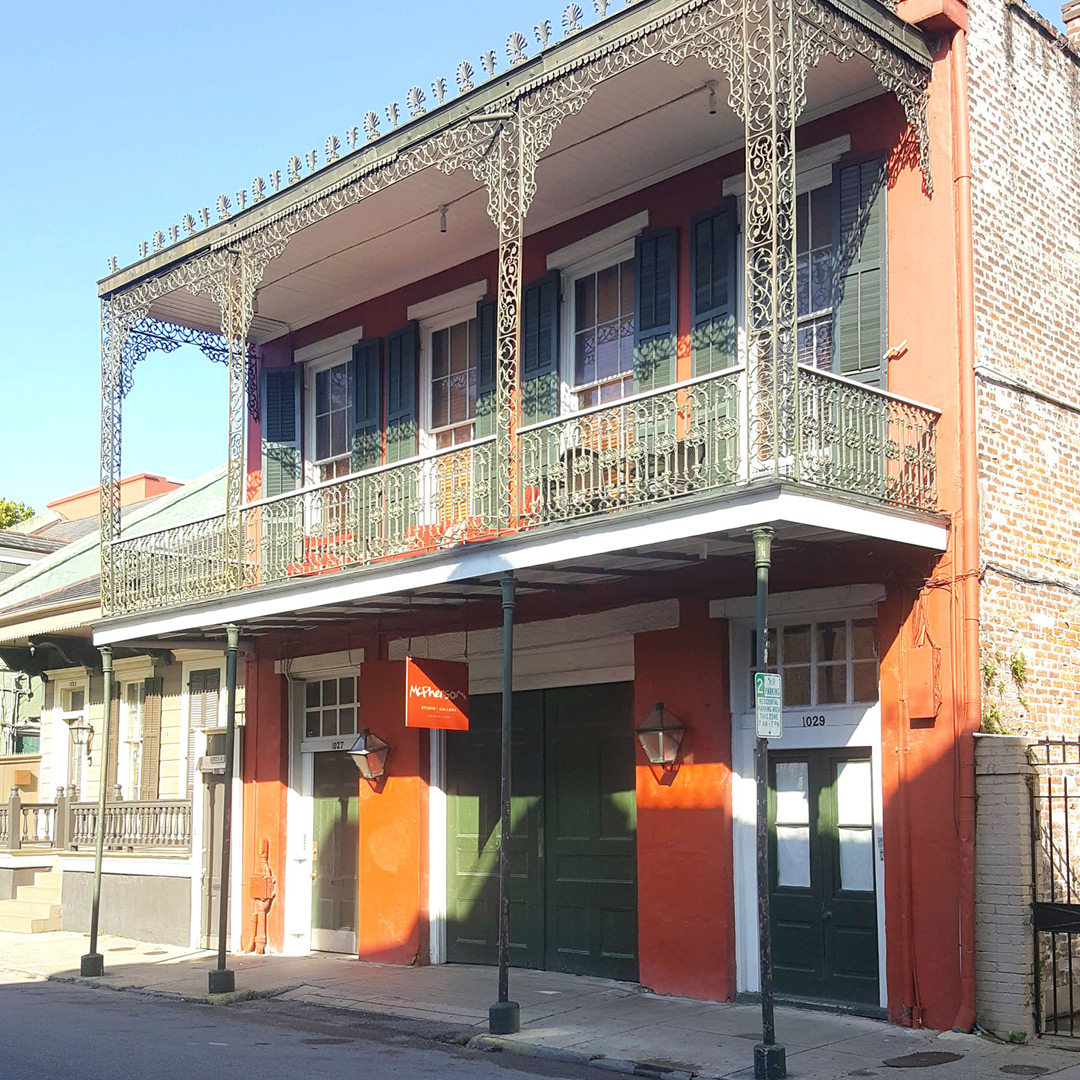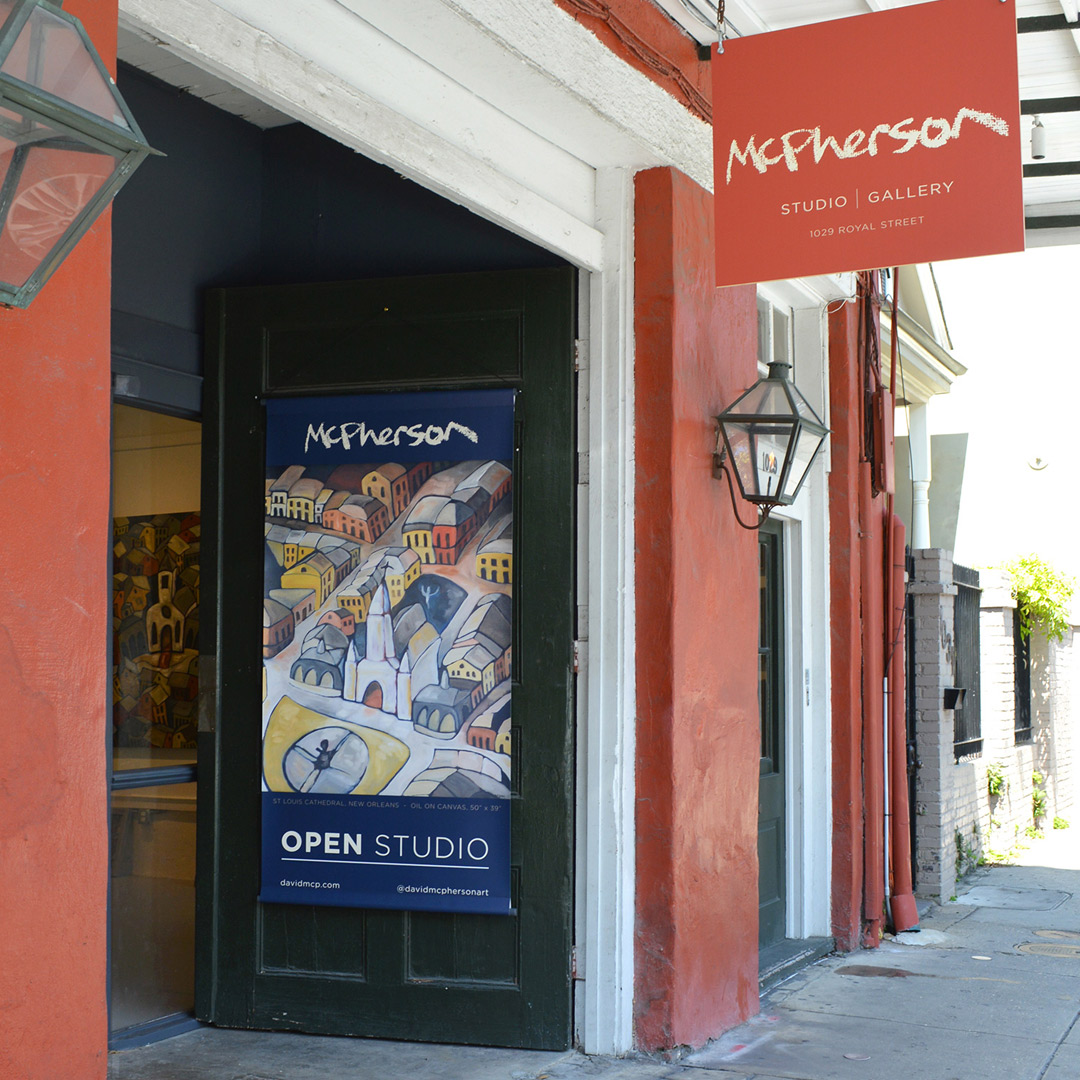 David McPherson is a native of New Orleans and graduate of Carnegie Mellon University where he studied art and architecture. For more than thirty years he has worked in drawing, painting, sculpture and photography, exhibiting at numerous Art for Art's Sake events, Royal Street art walks and galleries including the South La Brea Gallery in Los Angeles and the Contemporary Arts Center in New Orleans. 
New Limited Edition Prints
New at the gallery is a selection of 11″ x 14″ French Quarter compositions, each an edition of 100, signed and numbered. The first in the edition are framed as shown and measure 21 1/4″ high by 18 1/4″ wide.