CUBA
Cuba on the verge of change. Photographs from the streets of Havana.
Saturday, August 8, 6-9pm
1026 Royal Street, New Orleans
David McPherson is an artist living and working in New Orleans. He studied architecture, drawing, design, photography and sculpture at Carnegie Mellon University and multimedia design and film at the Vancouver Film School. His sculptural works in the 90s were exhibited at the Forbes Gallery in Pittsburgh, at the Contemporary Arts Center in New Orleans and at numerous Art for Art's Sake events. His travel photography from Buenos Aires was shown at the South LaBrea Gallery in Los Angeles in 2004 and his series of contemporary still life studies of apples were recently featured in a group show at Barrister's Gallery in New Orleans and at the October, 2014 Art for Art's Sake exhibit at Poet's Gallery on Magazine Street.
Contact: email.mcp@gmail.com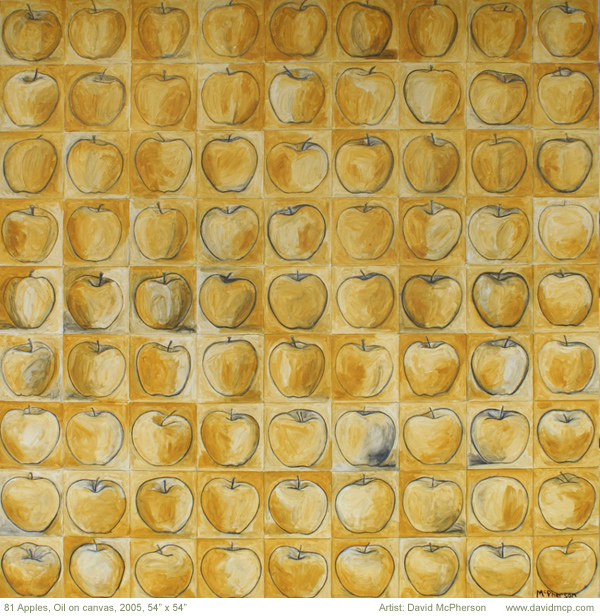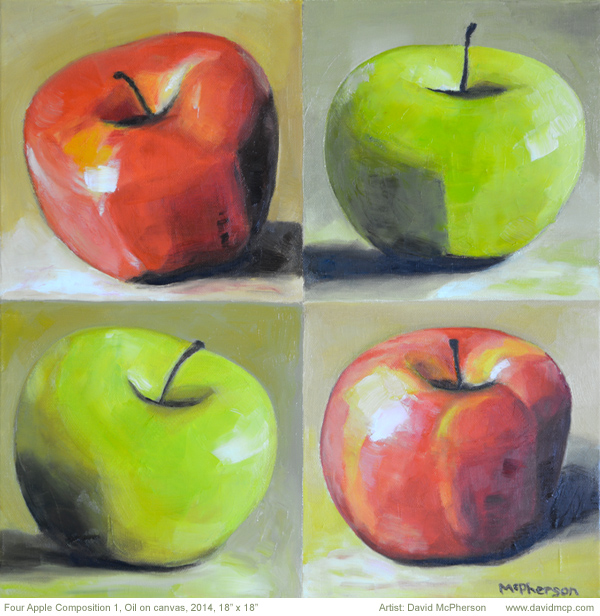 Four Apple Composition
Oil on Canvas, 2014, 18″ x 18″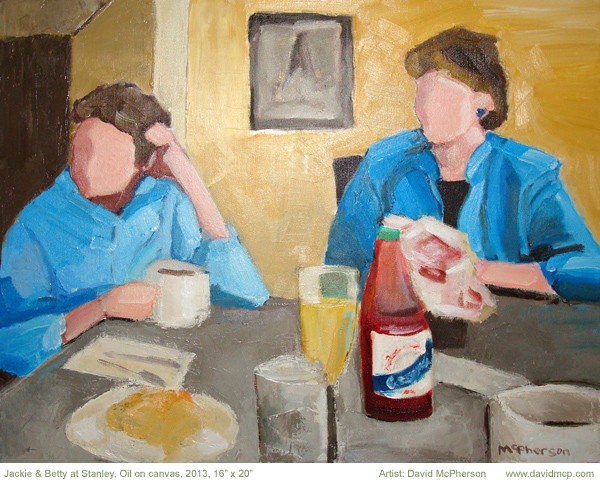 Jackie & Betty at Stanley
Oil on Canvas, 2013, 16″ x 20″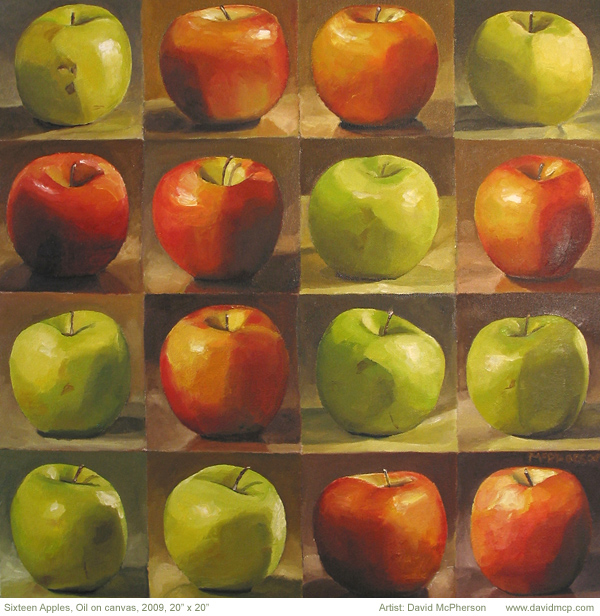 Sixteen Apples
Oil on Canvas, 2009, 20″ x 20″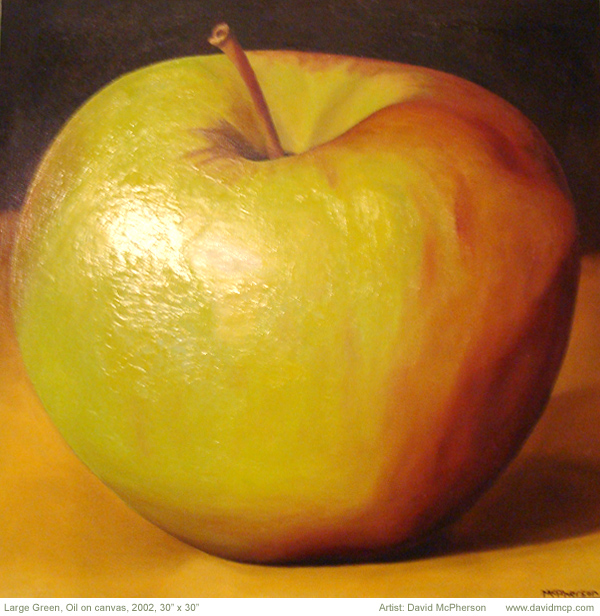 Large Green
Oil on Canvas, 2002, 30″ x 30″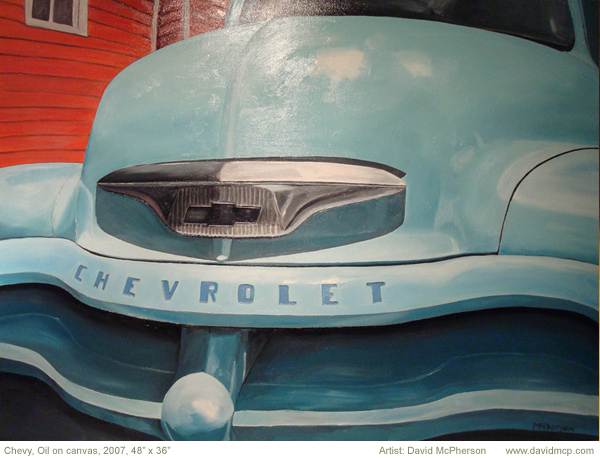 Chevy
Oil on Canvas, 2007, 48″ x 36″